Outdoor Fun And Sports
The first of its kind in the world! Build the stove and cook in minutes. Unbreakable stainless steel design for function and visual appeal.
Availability:
17 in stock
---
$45.00
17 in stock
Compare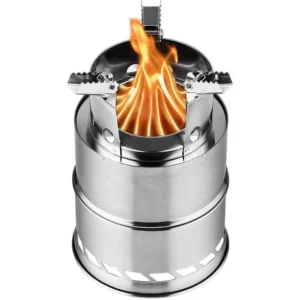 Planning an outdoor adventure? Cooking outdoors can be a nightmare! Let us do the meal prep for you. Our stove generates ten times more heat than normal campfires. Cook up to 3 healthy meals per hour. Cleanup is a breeze—the entire stove fits into your pocket!
Technical Specifications
| | |
| --- | --- |
| Brand | Apple |
| Item Height | 18 Millimeters |
| Item Width | 31.4 Centimeters |
| Screen Size | 13 Inches |
| Item Weight | 1.6 Kg |
| Product Dimensions | 21.9 x 31.4 x 1.8 cm |
| Item model number | MF841HN/A |
| Processor Brand | Intel |
| Processor Type | Core i5 |
| Processor Speed | 2.9 GHz |
| RAM Size | 8 GB |
| Hard Drive Size | 512 GB |
| Hard Disk Technology | Solid State Drive |
| Graphics Coprocessor | Intel Integrated Graphics |
| Graphics Card Description | Integrated Graphics Card |
| Hardware Platform | Mac |
| Operating System | Mac OS |
| Average Battery Life (in hours) | 9 |